Frequently Asked Pet Boarding Questions
If you've never boarded your pet before, you probably have a number of questions about how the process goes and what's involved. While each pet boarding location is a bit different, at Grand Park Animal Clinic, here are answers to questions we get asked the most.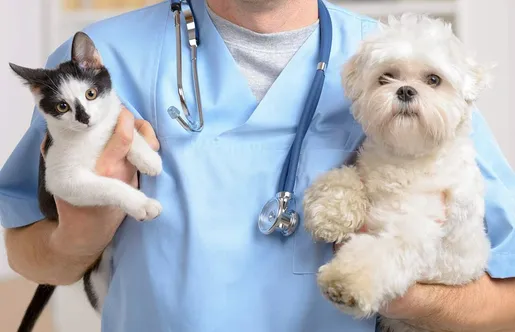 What Are the Benefits of Boarding with an Animal Clinic?
With other pet boarding services, standards aren't always high in terms of pet heath requirements. This means that sick pets may be boarded in the same areas as yours, which could result in your pet becoming sick too. At a pet hospital or clinic there are stricter requirements, which help keep your pet safe and healthy. Plus, at an animal clinic there is a vet on hand that can help with any possible issue. It is also helpful to board your pet with a veterinarian if your pet has any kind of medical condition and needs additional assistance throughout the day. Other boarding locations may not be able to accommodate these conditions as well as an animal hospital can.
What If Your Pet Has Special Needs?
At Grand Park Animal Clinic your pet will be surrounded by a staff that is trained to assist with any possible special needs. This is not something that is found at most other boarding locations. In fact, if your pet has special needs, it is always better to board at a vet hospital or clinic.
What Will My Pet Eat?
Typically, you will be asked to provide the food your pet will eat while boarded. Suddenly switching your pet to a different food is not good for many animal's digestive systems, and it can make their stomachs upset. They may also not eat food that's different. Because of these reasons, it is best to provide your own food for a boarded pet, along with any special feeding instructions that may need to be known about your pet.
Will My Pet Interact with Other Animals?
Some pets love to spend time with other animals. Others want their alone time. At Grand Park Animal Clinic, it is all about working with you and your pet to make sure your pet is happy. If your pet prefers to be on his own, he will have a separate time for play and activity.
Your Pet Is Safe and Sound at Grand Park Animal Clinic
You shouldn't just trust your pet to anyone offering to watch him. You also shouldn't trust every pet boarder without first looking into their credentials. At Grand Park Animal Clinic, you have access to some of the very best in the area. This not only is because of the services we offer, but also because we are a pet hospital as well, and we always have a vet on hand should something arise. Plus, if you visit us for regular veterinary care, all your pet's records will be on file in the event that something does go wrong. If you have any additional questions, or are looking to put your pet up for boarding, all you need to do is call Grand Park Animal Clinic at (281) 392-3127.